Here are some factors to consider when choosing galvanized steel strapping:
Width and thickness: The width and thickness of the strapping will depend on the application. If you need the strapping for heavy-duty applications, you may need wider and thicker strapping.
Length: Consider the length of the strapping that you need. It is always a good idea to measure the area where you plan to install the strapping before making a purchase.
Coating: Galvanized steel strapping is coated with zinc to protect it from corrosion. Look for strapping with a thick, high-quality coating that will provide long-lasting protection against rust and corrosion.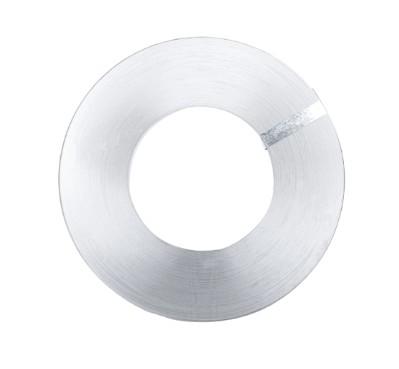 Tensile strength: Tensile strength is the maximum amount of force that the strapping can withstand before breaking. Consider the amount of weight that the strapping will need to support and choose a strapping with an appropriate tensile strength rating.
Brand reputation: Choose a reputable brand that has a track record of producing high-quality galvanized steel strapping.
Price: The price of galvanized steel strapping can vary widely depending on the size, thickness, and quality of the strapping. Consider your budget and choose a product that meets your needs without breaking the bank.
Application: Consider the specific application for which you will be using the strapping. Will it be used for indoor or outdoor applications? Will it be exposed to harsh weather conditions? These factors will help determine the appropriate type and quality of the strapping needed.
By considering these factors, you can choose the appropriate galvanized steel strapping for your specific needs.